Commercial architecture Delson
What is commercial architecture?
Working on a commercial architecture project means wearing many hats. Commercial architecture takes care of the design, the development (or redevelopment) and the interior design. When working in commercial architecture, we design and optimize commercial spaces (restaurant, office, shopping center, boutique, etc.) in order to maximize the commercial performance of businesses.
The objective of commercial architecture is to convey the brand image of the company while boosting sales through the creation of a stimulating atmosphere.
Our expertise in commercial architecture in Delson
Maximize your space, optimize your investment and add value to your environment
SPACIA offers planning, design development, project management, interior design, office layout and construction administration services for your commercial architecture projects in the Delson area.
Our multidisciplinary team develops tailor-made solutions adapted to your needs and your budget for mandates of all sizes. No project is too big or too small.
At SPACIA, we understand that each project is unique. Each building has a distinct purpose, and its individual location has a set of characteristics and a particular environment. This is why each project is completely personalized. We don't do mass production.
With your collaboration, our team brings innovative and functional concepts to life, which incorporate your identity and all the details needed to exceed your expectations.
Excellent value for money
Great architecture and great design, the ideal combo to improve your productivity and turnover!
First, we organize a few ad hoc and strategic meetings to get to know you and analyze your needs. The goal is to collect as much information as possible in order to ensure that the commercial architecture project meets all of your requirements.
This step involves finding the location of the property and developing a preliminary plan of the building. Once the location is chosen and the budget estimate is approved, we move on to the next step.
Our team takes care of developing a schematic design that includes all the details concerning the materials used, the volume of the building, the choice of colors, the lighting, the division of spaces, etc. The design takes into account the orientation of the building and the connection to public services.
This step allows you to visualize your future building. Then, the contractual documents are created in order to establish a project schedule and fix the costs of each construction phase.
Administrative procedures
SPACIA takes care of obtaining all compulsory permits and insurance. We also carry out an on-site inspection. The soil is tested to verify that there will be no unforeseen complications. During this stage, our team carefully coordinates and monitors the work.
It's time to move your project forward. Depending on the design and functionality of your commercial building, the construction stages include site excavation, underground utilities installation, concrete pouring, construction of steel structure and frame, roof installation, interior design, etc.
From urban cafes to corporate workspaces, our portfolio includes various creations in Delson that reflect our personalized approach.
Have a project in mind in Delson?
If you want the best building for your business, you've come to the right place. Don't hesitate to contact us so that we can analyze your needs and help you move your project forward.
Spacia, commercial architecture Delson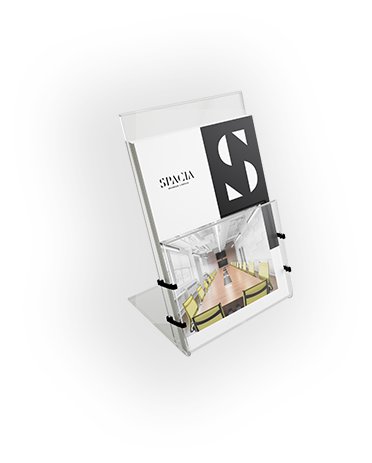 Guide d'évaluation de vos espaces de bureau
Votre entreprise est en croissance et vous planifiez embaucher de nouveaux employés? Avez-vous l'espace nécessaire pour les accueillir dans votre entreprise?
Évaluez vos espaces avec notre guide pratique gratuit!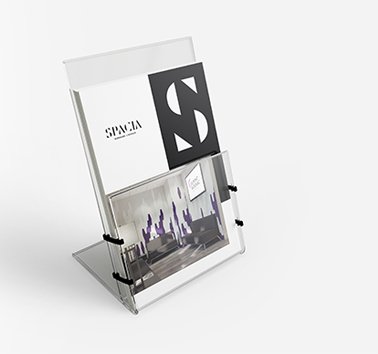 Guide ultime: Réaménagement, agrandissement ou construction
Il est temps de faire plus d'espace pour votre entreprise en croissance! Mais quelle est la meilleure option pour votre entreprise? Rénover vos bureaux, agrandir ou opter pour une nouvelle construction?