Commercial Renovation - Commercial renovation company for your construction projects
You have a growing business, you are trying to improve your installations or you are considering redesigning your commercial space to better utilize your work environment?
Commercial remodeling can range from minor interior remodeling to major changes to both the exterior and interior of a structure. Even a small commercial building renovation can be a major ordeal, and it's important to have an idea of the scope of the process before embarking on a renovation project. The best solution is to contact a company that specializes in commercial renovation!
Spacia: the commercial renovation contractor to help improve your space!
Spacia can help you at every stage of your commercial renovation project. From the design phase and the plans to the commercial construction and the overall project management, you can trust Spacia. Our experience in commercial renovation allows us to take on the various challenges that come our way during a commercial remodeling project. 
With Spacia Design, your commercial construction project is in good hands. Take advantage of our commercial renovation service by requesting an estimate today!
What is commercial renovation?
Commercial renovation is the process of developing new concepts for an existing space. In other words, it involves analyzing the space as well as examining the mechanical, electrical and structural systems already present to determine if changes are necessary and feasible.
The importance of working with a commercial renovation expert
Commercial business renovation is an important and critical job, whether it's a small business or a huge franchise. It involves assessing the existing space (offices, commercial storefronts, retail space, even parking lots) and consulting with a structural engineer to determine exactly what you can and cannot change in the building. For example, some older buildings are structurally different and could become unstable and thus limit the parameters of your commercial renovation, as you may not be able to knock down certain walls as you wish.
Therefore, by working with an architect and interior designer, you will have the opportunity to visualize the entire design. You will also discover a vision of the atmosphere you want to create in that space with 3D drawings as well as models. Once you are satisfied with the final design and the renovation business plan, it is time to contact a general contractor to complete the work. The time it takes to complete the project will depend on what you have planned for your space.
Why invest in commercial renovation?
Commercial renovation and remodeling projects have many benefits for businesses. Instead of spending a lot of money to create something from scratch, you can focus on improving your space and tailoring it specifically to your business needs. 
Benefits of working with a commercial renovation company
Saves time

Saves money

Needs better met

Attract more customers

Improved brand image
Updating your space can also have a positive impact on your employees and their productivity. It will give the impression that business is booming and that you are willing to invest in your human capital.
The return on investment for a commercial renovation project varies depending on the type of work being done. Some projects have a higher return on investment than others.
Types of commercial renovation projects
The type of commercial renovation you will undertake will depend on the type of building you own, as well as your commercial remodeling goals.
Installation of energy-efficient appliances
Energy-efficient appliances help homeowners save money, while also helping the environment. Energy efficiency improvements vary depending on the type of structure being renovated. Geothermal HVAC systems and double-pane, low-E windows are all modern features that help homeowners save money on utilities.
Restaurant Space Renovations.
Many restaurants require renovation over the decades. Without regular renovation, restaurant spaces can start to look outdated and kitchen appliances can break down more often than necessary.
Roof repair or re-roofing.
Standard commercial roofs can last between 20 and 50 years, depending on the type of roof and other factors. Commercial roofs should be inspected regularly and maintenance should be properly performed. When roof wear becomes significant, re-roofing may be required.
Business Kitchen Renovation.
Office kitchens can become difficult to clean and maintain. Renovation can make kitchens more functional and attractive by updating cabinets, equipment and other features. This is also a great opportunity for business owners to save money on utilities by installing ENERGY STAR qualified appliances.
Upgrades according to the Régie du Bâtiment du Québec (RBQ) criteria.
Under the Building Act, the Régie du Bâtiment du Québec (RBQ) requires companies to provide accommodations for people with disabilities. This may involve installing a ramp, widening doors, changing cubicles, etc.
Decades ago, standard offices consisted of a series of cubicles and individual offices. Today, open office spaces are more common. In these spaces, staff and executives work side by side. Check out our office design services!
Office restrooms have changed a lot over the past few decades. With the popularization of low-flow and touchless devices, many companies are doing what they can to upgrade their restrooms. Installing these new amenities saves water and prevents the spread of germs.
Timing is everything when it comes to your office remodeling project, both in terms of timing and when the project should take place. A commercial remodeling or renovation project can affect the productivity of the business.
Always keep in mind that delays and unexpected changes could occur. Remember that quality work takes time and it is better to get it done right than to be rushed and not have the result you want.
Find a commercial renovation professional
If you have a construction or renovation project in mind, Spacia has the experience and expertise to bring your vision to life. We maximize your space, optimize your investment and add unparalleled value to your environments. Our multidisciplinary team develops customized solutions adapted to your needs and budget for projects of all sizes.
Here is a list of our services:
Contact us for more information!
To find out more about carrying out a commercial renovation project, contact Spacia, a leading commercial renovation company in Quebec, today.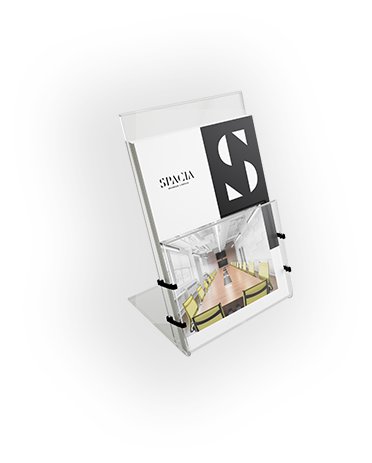 Guide d'évaluation de vos espaces de bureau
Votre entreprise est en croissance et vous planifiez embaucher de nouveaux employés? Avez-vous l'espace nécessaire pour les accueillir dans votre entreprise?
Évaluez vos espaces avec notre guide pratique gratuit!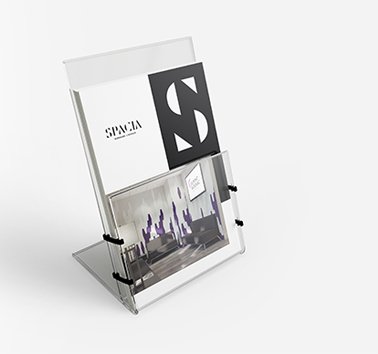 Guide ultime: Réaménagement, agrandissement ou construction
Il est temps de faire plus d'espace pour votre entreprise en croissance! Mais quelle est la meilleure option pour votre entreprise? Rénover vos bureaux, agrandir ou opter pour une nouvelle construction?