#1 Commercial and industrial interior designer Westmount
Balance beauty and functionality
Classic, contemporary and timeless design
Personalized and balanced spaces
Interior design involves concept design and space planning. Interior design projects require an analysis of the client's desires, needs and expectations and take into account the constraints of space and budget.
Interior designer: a bridge between specialists
A good interior designer will know how to make optimal use of resources, and coordinate the intervention of various resources in construction and development in Westmount:
Architect and architectural technologist

General contractor

As well as the subcontractors who carry out the various development work (plumbing, electricity, etc.)
Interior designer or decorator?
If interior design involves the decorative arrangement of spaces, the work of the designer goes beyond that of the decorator in that the latter will not make any changes to the structure of the building.
The improvements planned by the designer in the course of a project will involve in particular:
Demolition

Technical alterations of space

Plumbing and electrical work

Creation of custom furniture
Good architecture and good design, the ideal combo to improve your productivity and your turnover in Westmount!
Why hire an interior designer for your project in Westmount?
The interior designer doesn't just have an aesthetic role. Of course, he must complete a development project that will please the customer while respecting his tastes and expectations. However, he must also take into account trends and ensure the durability of the decorative choices. Another one of its main concerns will be to ensure the functionality and ergonomy of spaces, according to the client's goals and objectives.
Hiring an interior designer means making sure you get aesthetic, functional and ergonomic spaces.
Interior designer for your commercial space in the Westmount area
Arrangement of your office spaces
Stimulate productivity and happiness at work with functional and motivating arrangements for your employees, from office spaces to common rest areas.
Receive your clients in professional and up-to-date spaces, from reception to offices to meeting rooms.
Space design for your retail business in Westmount
SPACIA will help you stand out from your competitors with original and functional layouts, which will take your commercial requirements into account. We have completed projects in multiple niches and can optimize spaces in all areas of retail anywhere in Westmount.
The stages of an interior design project with SPACIA
Development of your layout concept
Design of technical plans and specifications
Project management and site supervision
And of course, effective and transparent communication at all stages of your project!
How to choose your designer?
Choosing who will take charge of your interior design project is more difficult than you might think. Several factors come into play!
A meeting should take place to determine the best person to design your interior.
Type of development project
Depending on the nature of your project, not all professionals have the same experience or the same strengths. Be sure to ask detailed questions to your potential candidates to make sure the mandate is right for them.
Experience, competence, versatility
Ask for references, browse through their accomplishments, and make sure their portfolio and what they can offer you matches what you love! And depending on the size of the development project, make sure they have the skills to handle all dimensions.
Beyond formal skills and verifiable achievements, the contact and spark between a client and a designer is of great importance. To deliver a layout that you like and that suits you, the quality of this contact is essential!
A versatile team
Respect of deadlines and budget
Thoroughness and attention to detail
Limitless imagination and creativity
If you want the best building for your business in Westmount, you've come to the right place. Don't hesitate to contact us so that we can analyze your needs and help you move your project forward.
Spacia, #1 interior designer Westmount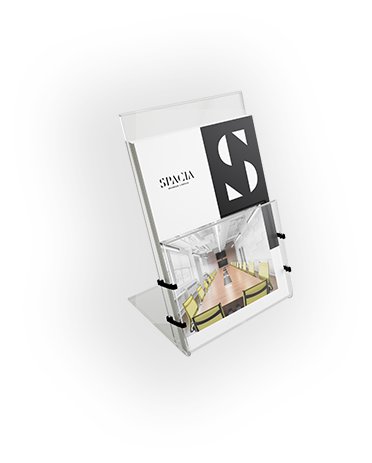 Guide d'évaluation de vos espaces de bureau
Votre entreprise est en croissance et vous planifiez embaucher de nouveaux employés? Avez-vous l'espace nécessaire pour les accueillir dans votre entreprise?
Évaluez vos espaces avec notre guide pratique gratuit!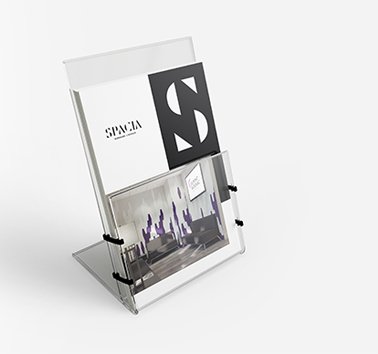 Guide ultime: Réaménagement, agrandissement ou construction
Il est temps de faire plus d'espace pour votre entreprise en croissance! Mais quelle est la meilleure option pour votre entreprise? Rénover vos bureaux, agrandir ou opter pour une nouvelle construction?