Office design - Corporate office design service
Creating it, structuring it, revisiting it, arranging it or transforming it: space is the cornerstone of our interior designers' work in professional office design. Our creative approach to space planning, continually renewed, allows us to respond concretely to your ambitions.
Spacia is the ideal partner for companies and individuals who want to create a functional and unique living and working environment. By guiding you through the design process and following specific and strategic meetings, we carefully analyze your situation and draw up plans and technical specifications that meet your needs. We work with you to create all the elements necessary for the realization of your office layout.
Our goal? Your well-being and satisfaction. This is the essence of our creative office design process!
Different reasons to improve your professional office design
Give a good impression to your clients
When you invite a client to your organization's premises, it's the décor that makes the first impression. No matter how modern or innovative your products and services are, if the office isn't up to par, it will likely send the wrong message to the customer.
Improve your team's productivity
It's not just businesses and clients you need to consider redesigning for. As an employer, you also need to think about those who work for you. Office changes refresh the atmosphere, install a company culture, instill positivity in the minds of employees, encourage and motivate them to work even better. This inevitably boosts the productivity of the workforce, which can have beneficial effects on the company's growth.
Keep your space safe for users
Employee and customer safety is another reason to remodel. If you haven't paid much attention to it before, now is the time to take action. Office remodeling or interior design, when done by professionals, ensures that the building and all of its elements comply with safety regulations, including fire protection and other regulations, such as handicap accessibility. They incorporate floor safety, adequate ventilation and spacious exits.
Reduce your office maintenance costs
Spacia Design offers you a sustainably designed office space that will take care of the following: air conditioning system upgrade, heating system upgrade, better insulation and daylight optimization.
Use workspace more efficiently
Companies often set up their offices without making the best use of the space available. Excessive clutter, lost objects and cramped working conditions can lead to office conflicts. Taking extra time to locate, store or retrieve items can slow employees down.
Make room for business growth
Encourage development and ensure that your business can meet its demand by providing ample room to grow. Office renovations should take into account the company's growth plans. Within the next five to 10 years, offices may be redeveloped to accommodate expansion. Smart remodeling decisions can, in fact, help your business stay in the same location as it grows.
Incorporate new technologies
If your workspace design hasn't been refreshed or redesigned in several years, your layout may be falling behind the times when it comes to technology. You may want to consider upgrading your office to include new systems (computers, monitors, projection systems).
An office renovation can help you restructure your employee assignments to help them communicate better and be more effective in their future work.
Create a new conference room
The conference room is arguably one of the most important spaces in a work environment, as it is where some of the most important decisions are made. This is the room where your clients will spend the most time and where your employees step away from their work environment to get a little creative. This room should be both stimulating and relaxing.
Our corporate office design services
Working with Spacia brings you many benefits. By doing business with us for your office design project, you will also benefit from these services:
We bring your plans to life.
 3D modeling allows you to visualize your office space in a concrete and realistic way before starting your construction or renovation project. A picture is worth a thousand words!
Glass partitions and furniture
Spacia improves ergonomics and collaboration. We help you choose your office furniture, furnishings of all kinds, chairs and armchairs, acoustic walls and removable glass partitions. Enhance the decor of your space with furniture that is adapted to your new environment.
Spacia harmonizes your space with your brand. In collaboration with a communication agency, the interior designers are inspired by your company's visual identity, to ensure the continuity of your brand image in your space. Thus, we ensure consistency between your communication tools, your corporate culture and your environment.
We innovate by creating intelligent spaces. Energize your offices and offer your clients and employees an outstanding digital experience with video walls, interactive kiosks, digital storefronts, and more! Simplify your daily life by integrating home automation into your project, including the automation of your lighting, heating, electronic devices, door locks and surveillance cameras.
Our work process for office design
First, we get to know you. This first step allows us to fully understand your needs, objectives and expectations. The preparatory studies consist of analyzing your current situation and making recommendations for the realization of your project.
Exploratory meeting with the client to define the needs, determine the objectives and establish the budget, feasibility and schedule of the project;

Survey of the space, complete inventory of the existing equipment and furniture that will be kept;

Analysis of the organizational structure according to the determined objectives;

Analysis of the space and validation of the feasibility according to the functional and technical program developed;

Definition of the marketing stakes according to the brand image and the technologies.
The design of your office project is one of the most important phases. It will guide the physical needs as well as the aesthetic arrangements of the space to be created. With a well established concept, the success of your project is assured. 
Conceptual research regarding the treatment of the space, the orientation of the choice of materials and finishes including coloring, lighting, furniture and accessories;

Definition of budgetary objectives and breakdown of project costs at the design stage;

Planning and programming of interior spaces using the reference system;

Creation of custom furniture;

Signage and signage concepts;

Research and advice for exterior cladding, if required;

Creation of 3D sketches and presentation models.
Our company will highlight potential hidden costs that can add significant delays and additional expenses to the renovation.
Once the concept is established and the expectations are well defined, we make the preliminary plans to represent in a concrete way all the elements previously analyzed. It is at this stage that the different interior design possibilities take shape.
Preliminary interior office design plan;

Preparation of the plans, elevations and standard details necessary for a good understanding of the project;

Drafting of the summary specifications;

Construction cost estimates and value analysis.
Plans and technical specifications
This last step gathers all the information previously determined for the realization of your project. The technical plans and specifications are the final plans, which explicitly direct the construction work.
Final layout plan;

Demolition plan and specifications;

Construction plan and specifications;

Technical elevations;

Cabinetry plans;

Material and finish plans and specifications;

Door, trim and hardware schedules;

Reflected ceiling plan (selection and positioning of lighting fixtures);

Electrical, telephone and computer requirements plan;

Plumbing plan (selection and positioning of plumbing fixtures);

Coordination with engineers for mechanical, electrical, structural and fire protection work.
Why choose Spacia for office design?
Our technical expertise goes beyond creating ambiance and decor. Our knowledge of architecture and construction allows us to reshape and improve your environment, while taking into account your ergonomic and industry standards. 
From the creative concept to the execution of the work, including the development of the layout plans, our team is present at every step to optimize the space and to ensure the management of your office interior design project.
Our commitment:
We always respond to phone calls and emails without delay;

We respect your budget;

Each project is reviewed throughout the process to identify opportunities to reduce costs and increase efficiency;

We respect your company's investment and needs;

We respect your space;

We respect the confidentiality of your projects and your privacy and we accommodate your personal schedules.
Whatever your office design projects, the most important thing to do is to trust the professionals. Maintaining good communication can help ensure that your project stays on track.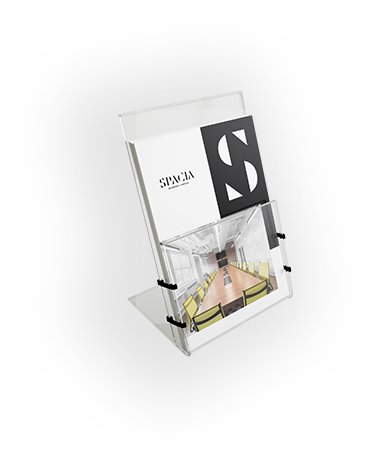 Guide to evaluating your office spaces
Your business is growing and you are planning to hire new employees? Do you have the space to accommodate them in your company?
Evaluate your spaces with our free practical guide!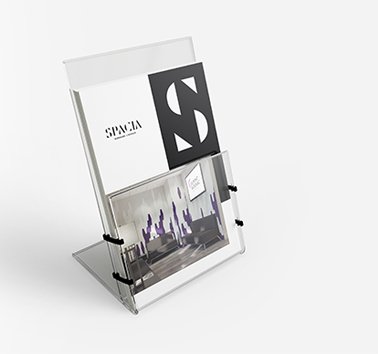 Ultimate Guide: Redevelopment, Expansion or Construction
It's time to make more space for your growing business! But what is the best option for your business?
Renovating your offices, expanding or opting for a new construction?