Industrial Construction | Spacia industrial construction services
Spacia is the company you need for your future projects
Whether it is a new construction, a refurbishment, expansions or renovations, choosing industrial construction is an important decision for businesses. This option will impact your operations, your growth and many other aspects of your company for years to come, so there is no room for compromise! That's why, to be successful, your industrial construction must be done by a company you can trust, that shares your values and has the experience necessary for this type of work.
Planning, design and industrial construction
Spacia offers complete industrial construction services, from planning to conceptualizing your building to construction. Our team of experts takes pride in creating solid, quality construction projects with a constant attention to detail that will ensure the best possible outcome. Please feel free to contact us to discuss your projects or to request a quote, our team will be happy to assist you and answer your questions.
The challenges associated with industrial construction
Combining sustainability, electrical efficiency and operations in an industrial building
Green is on everyone's mind, and this is especially true for new industrial buildings. These are often structures covering a huge area, and company operations can affect the space around them in many ways, for example with waste or pollution. This is why Spacia considers sustainable development in its industrial constructions, with a long-term vision that considers the environment and its protection for future generations, but also the future needs of your company.
We pride ourselves in bringing together in our projects an optimized space according to your needs and operations, but also a good electrical efficiency and a concern for the environment where you build.
Safety of future building users and accident prevention
Keeping building users healthy and avoiding injuries are essential elements in any industrial construction. Compliance with occupational health and safety standards and the prevention of fires and accidents are just a few of the aspects Spacia takes into consideration during your project. Trust a company that puts your safety at the center of its priorities!
Anticipate future growth of the company when planning the construction
New industrial buildings represent a significant investment on your part, which is why Spacia works to ensure that you can use them for as long as possible. That's why our team considers your future needs when planning the building: will you need more storage space in the next few years, easier access for more delivery trucks, etc. Having a plan for the next few years will allow us to plan for your growth and save you from having to build again. A true turnkey service!
Contact us if you have any questions about our industrial construction services.
Learn more about industrial construction
Where is the best place to build an industrial building?
Several factors must be considered to find the ideal location to build. It is important to have easy access to transportation infrastructure such as highways, a port or railroads to transport your goods. Then, finding good employees will be much easier if you are close to a qualified labor pool and, in the same way, having your suppliers close by will facilitate the management of your inventory. Finally, you will have to consider the distance between your production and your customers; if you are able to be close to them, you will be able to save on your transportation costs.
What influences the construction cost of an industrial building?
Throughout the entire construction process, the majority of costs come from two elements: materials and labor.
You will have a choice of materials, such as wood, steel and concrete, which vary in price and are better suited for certain activities. For example, wooden structures will be more affordable than a brick structure, but will not be as strong, while metals such as steel are less expensive and often come in a prefabricated kit that is quick to assemble. The choice of materials will therefore depend on how long you want to build, the strength needed and your financial means.
Dozens of professionals are involved in the construction of an industrial building: architects, engineers, surveyors, carpenters, electricians, plumbers and many others. That's why salaries usually represent close to 50% of the construction budget, but they can be reduced by working with the right company and by having a good planning of your project to avoid mistakes.
Contact us if you have any questions about our industrial construction services.
What is the difference between industrial construction and commercial construction?
When we talk about an industrial construction project, we are talking about a construction that is usually the result of an economic activity. Industrial construction therefore encompasses the design of buildings and physical locations whose purpose is to manufacture, store or distribute products, regardless of the industry.
In general, the priority for this type of construction is practicality, to the detriment of aesthetics and appearance. These installations are very complex to build since they are subject to several standards, both at the local, provincial and federal levels. Several permits must therefore be obtained before work can begin.
This includes constructions such as these: 
Warehouses

Factories

Assembly lines

Mills

Industrial complexes

Distribution centers

etc.
As for commercial construction, it is the design of buildings whose purpose is to make a profit. The approach is therefore not at all the same. For commercial construction, we will pay attention to the aesthetic aspect, the layout, the customers who will be able to move in the space, etc.
The interior design is also crucial in this context. The organization of the space must be designed to meet the needs of workers and customers.
Have questions about industrial construction? Get in touch with us!
Whatever your office design projects, the most important thing to do is to trust the professionals. Maintaining good communication can help ensure that your project stays on track.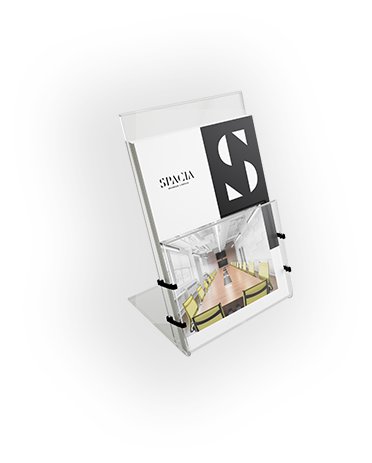 Guide d'évaluation de vos espaces de bureau
Votre entreprise est en croissance et vous planifiez embaucher de nouveaux employés? Avez-vous l'espace nécessaire pour les accueillir dans votre entreprise?
Évaluez vos espaces avec notre guide pratique gratuit!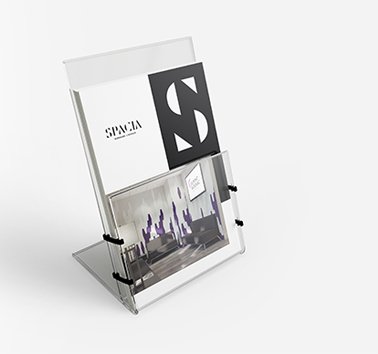 Guide ultime: Réaménagement, agrandissement ou construction
Il est temps de faire plus d'espace pour votre entreprise en croissance! Mais quelle est la meilleure option pour votre entreprise? Rénover vos bureaux, agrandir ou opter pour une nouvelle construction?