Spacia is the company you need for your future projects
Building a new building rather than renting or buying an already existing one is an important strategic decision for any company, and is crucial to the future success of the enterprise. Choosing a new industrial construction has several advantages, but to be successful it must be done by a company you can trust, who shares your values, has the experience necessary for this type of work and is a leader of the industry.
Planning, designing and construction of industrial buildings
Spacia offers comprehensive industrial construction services, from planning according to your needs to conceptualizing your buildings all the way through construction. Our team of experts pride themselves on creating durable, high quality construction projects, with constant attention to detail that will ensure you get the best possible result and puts us at the forefront of the industry. Do not hesitate to contact us to discuss our services, your plans or special projects or to ask us for a quote, our team will be happy to assist you and answer your questions.
How does Spacia approach the challenges associated with industrial constructions
Combining sustainable development, electrical efficiency and operations in an industrial building
Ecology is at the heart of everyone's concerns, and this is particularly true for new industrial constructions and buildings. They are often structures spanning a huge area, and business operations can affect the space around them in several ways, for example with garbage or pollution. This is why Spacia places sustainable development at the forefront of its industrial construction services , with a long-term vision that considers the environment and its protection for future generations, but also the future needs of your business.
We are proud to have projects that combine a space optimized according to your needs and your operations, but also good electrical efficiency and concern for the environment around your new buildings.
Safety of future building users and accident prevention
Gardez les utilisateurs du bâtiment en bonne santé et éviter les blessures sont des éléments essentiels lors de toute construction industrielle. Le respect des normes de la santé et du travail et la prévention des incendies et des accidents ne sont que quelques aspects pris en considération par Spacia lors de votre projet. Faites confiance à une entreprise qui met votre sécurité au centre de ses priorités!
Predict the future growth of the business when planning the construction
New industrial buildings represent a significant investment on your part, which is why Spacia works so that you can use them for as long as possible. Our team of experts consider your future needs when planning the building: will you need more storage space in the next few years, easier access for more delivery trucks, etc. Having a plan for the next few years will allow us to plan for your growth and avoid you being stuck building again. A real turnkey service!
Learn more about industrial construction
What is the best place for an industrial building?
Several factors must be considered in order to find the ideal place to build. It is important to have easy access to transport infrastructure such as highways, a port or railways for the transport of your goods. Second, finding good employees will be much easier if you are close to a pool of skilled labour, and similarly having your suppliers nearby will make managing your inventory easier. Finally, you will have to consider the distance between your production and your customers; if you are able to be close to them, you will be able to save on your transportation costs.
What influences the construction cost of an industrial building?
Throughout the entire construction process, the majority of costs come from two things: materials and labour.
There are a number of materials to choose from, such as wood, steel and concrete, which vary in price and are better suited to certain activities. For example, wooden structures will be more affordable than a brick structure but will not be as strong, while metals like steel are less expensive and often come in a prefabricated, quick-to-assemble kit. The choice of materials will therefore depend on what construction time you are looking for, the necessary strength and your financial means.
Dozens of professionals are involved in the construction of an industrial building: architects, engineers, surveyors, carpenters, electricians, plumbers and many more. This is why salaries usually make up almost 50% of the construction budget, but they can be reduced by working with the right company and having your project properly planned to avoid mistakes.
Whatever your office design projects, the most important thing to do is to trust professionals. Maintaining good communication can help ensure that your project stays on track.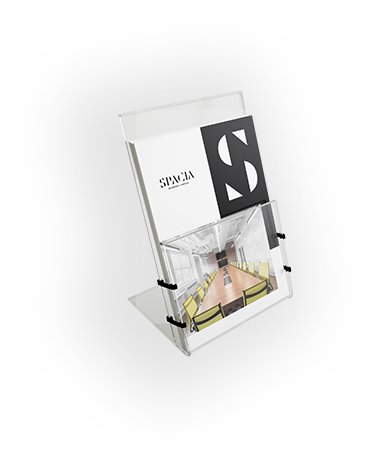 Guide to evaluating your office spaces
Your business is growing and you are planning to hire new employees? Do you have the space to accommodate them in your company?
Evaluate your spaces with our free practical guide!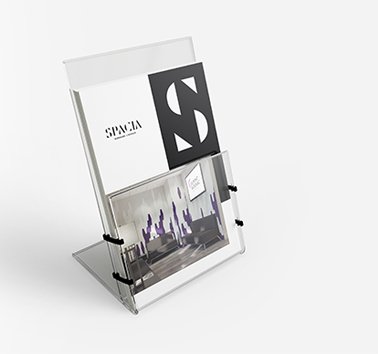 Ultimate Guide: Redevelopment, Expansion or Construction
It's time to make more space for your growing business! But what is the best option for your business?
Renovating your offices, expanding or opting for a new construction?