SPACIA General contractor: experience and competence
An experienced team for your construction projects
Specialists in redevelopment and renovation
Optimization and respect of deadlines and budgets
SPACIA holds a general contractor license from the Régie du Bâtiment du Québec (R.B.Q.) to assist you in all stages of your construction and renovation projects, whatever their size.
Steps of a turnkey construction project:
Understanding the customer's needs is the foundation of a successful construction project. Spacia project managers meet with clients to learn all about their priorities and requirements. We study the starting point and determine the objectives to be achieved and the conditions needed for success.
Based on the future vision established in the first step, planning consists of the development of plans and specifications that will maximize the end result by optimizing work budgets. We request quotes from various partners to ensure that the forecasts correspond to reality.
Execution and realization
The project is taking shape and our team is busy bringing the plans and design to life. The smooth running of the work is checked by our project managers and they make sure to apply the necessary corrective measures after each step when there are unforeseen events or setbacks.
Control is just as important as execution. The multiplicity of stakeholders and partners requires your contractor to perform rigorous quality control at the end of the project, after all the partners have completed the work.
Plus rapide et plus économique

Commercial and industrial construction and renovation
After several years of activity, Spacia has led hundreds of commercial and industrial construction projects in Montreal and its surrounding areas. We can carry out projects of all sizes and scales, thanks to our experienced and competent teams.
Industrial construction has its own code and its own challenges. The industrial division of Spacia can count on a solid and competent team to carry out your work. We have the experience to manage and realize your most ambitious visions!
Development of commercial buildings
While residential construction requires a certain skill, commercial projects require multiple expertise given the multiplicity of types of projects and the variety of standards to be met depending on the area of activity of each company. Spacia is your ideal partner for all your commercial construction projects.
Industrial building contractor
Industrial construction projects are always large-scale. The construction of a factory involves areas usually larger than residential or commercial projects. The necessary coordination is all the greater. Spacia has the skills and certifications to carry out your projects.
Construction and renovation of factories
Other types of industrial buildings
Residential Construction Contractor
Our general contractor service can take on various types of construction and residential renovation projects anywhere in Montreal and its surrounding area. Specialists in the management and execution of multi-unit construction work, condominiums and other large-scale residential buildings in all types of environment (urban, suburban or other), our team has the resources and skills to support your project.
The experience of a general contractor and his team will also make it possible to take into account the characteristics of the building to prepare for unforeseen events and consider them in budget planning.
A residential property management project can be a vector of wealth creation and Spacia's approach will allow you to implement whatever is necessary to achieve your real estate investment objectives. Spacia brings together all types of services that come into play in the realization of your turnkey project, under one roof.
You have a project in mind?
If you want to get the best building for your business in the greater Montreal area, you've come to the right place. Don't hesitate to contact us so that we can analyze your needs and help you move your project forward.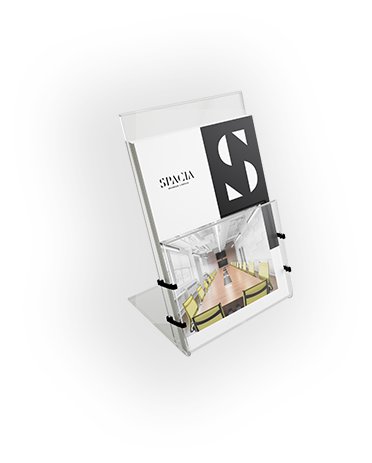 Guide d'évaluation de vos espaces de bureau
Votre entreprise est en croissance et vous planifiez embaucher de nouveaux employés? Avez-vous l'espace nécessaire pour les accueillir dans votre entreprise?
Évaluez vos espaces avec notre guide pratique gratuit!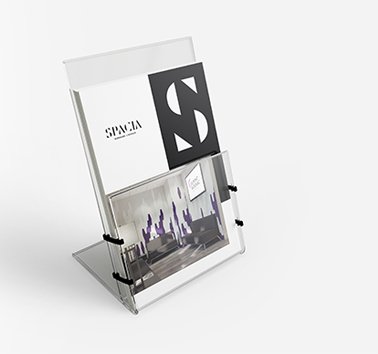 Guide ultime: Réaménagement, agrandissement ou construction
Il est temps de faire plus d'espace pour votre entreprise en croissance! Mais quelle est la meilleure option pour votre entreprise? Rénover vos bureaux, agrandir ou opter pour une nouvelle construction?